Tricoflex increases the amount of recycled materials in its hoses and manufactures eco-friendly products.
Fully committed to sustainable development, Tricoflex introduces its eco-friendly hoses: Irriflex and Primabel are now made with up to 70% recycled PVC.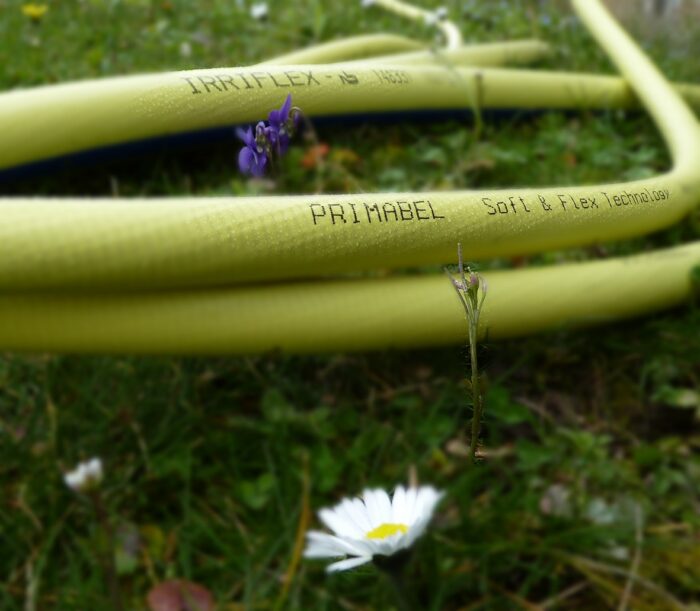 Eco-responsible products. As efficient. 100% made in Europe.
The trend towards more sustainable plastic products is accelerating, and Tricoflex, more than ever, asserts itself as an essential player in this movement. True to its convictions, the company continues its environmental transition and incorporates up to 70% of regenerated material in its Irriflex and Primabel water hoses.
Because we are known for our expertise and quality products, eco-design is synonymous with high performance at Tricoflex. Our new eco-friendly hoses have been tested to meet strict quality standards and keep the brand's premium specifications.
• Weatherproof with UV & frost protection (-15°C to 60°C)
• No twisting and strain under pressure with Tricoflex TNT anti-twist technology™
• High flexibility and manoeuvrability through Soft & Flex technology™
• Minimum 15-year warranty
• 100% recyclability
Tricoflex is committed to the circular economy.
Tricoflex has been awarded the More label for the past four years: we incorporate recycled PVC in our products and work on reducing our carbon footprint.
To move towards a circular economy, we constantly improve our manufacturing process. Waste and production scrap optimization is one of the levers we focus on.
To close the recycling loop, we collect our production offcuts, treat, and regroup them before reintroducing the newly designed pellets into our production cycle. Thanks to this sustainable method of operation, we better control the quality of our materials.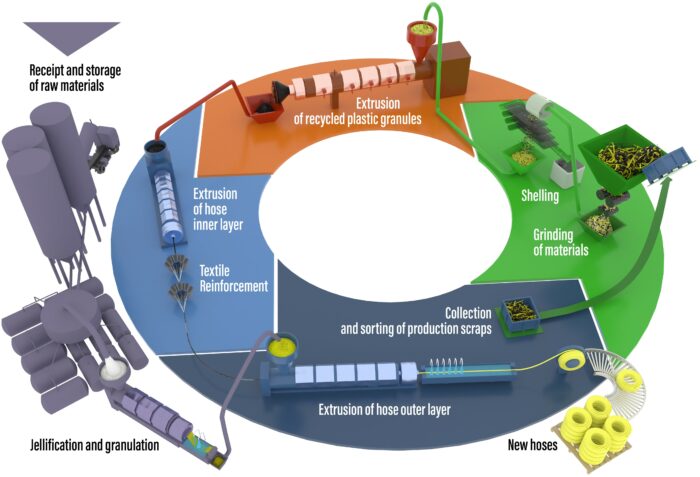 By focussing on Irriflex and Primabel's eco-conception, Tricoflex reaffirms its commitment to sustainability and takes a new step towards a circular economy.
Rediscover our water hoses.