In this new series of interviews, our employees tell us about their jobs and the challenges they face. Laurent Hubert is the first to tell us about his career in the industry.
Laurent, Planning Technician, talks us through his job.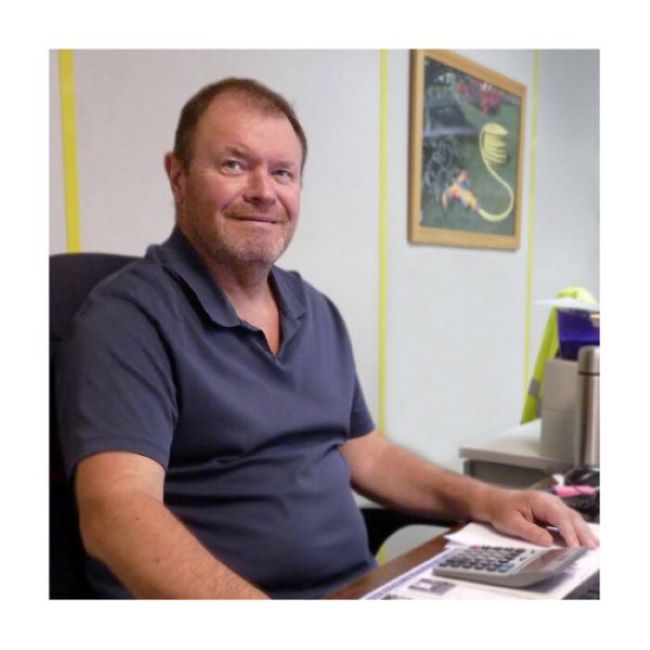 Can you introduce yourself and tell us about career journey?
My name is Laurent Huber and I entered the job market when I was quite young.
I first trained as a turning mechanic and passed my CAP*. I then went on to complete a BEP* in general mechanics and joined La Meusienne's automotive exhaust pipe plant.
After 10 years with La Meusienne, I took a training course and became a Planning Technician. I worked in various departments: as a Planning Agent for seven years, then in Sales Administrative Assistant for two years. I was also part of the Purchasing Department for a year.
An opportunity came up and I joined Tricoflex 19 years ago. I have enjoyed working as a Planning Technician since.
What does your job involve?
The Planning Manager takes care of extracting the data for me concerning stocks and orders and running the CBN* (Calculation of net need).
She sends me a list of products to be produced over several years by different workshops.

My job is to schedule the production runs. This means that I optimise the planning, avoid the waste that can generate costs, and make sure that the best sequences are used according to the type of tooling used or the number of people required for a production run. Once I have done my planning, I monitor scheduling and planning daily. In the event of unforeseen circumstances or breakdowns, I can modify the schedules.
It is a job that can be done in any field of activity, but depending on the sector, planning will not be carried out in the same way. Take aviation for example, lead times are long, and there are many more components.
At Tricoflex, you're not just a Planning Technician, you're also the workplace first-aider. What does that entail?
As an workplace first-aider I train employees in workplace first aid. I teach them the gestures and safety concepts to adopt in emergency situations.
Which skills do you think a Planning Technician needs?
You need to be rigorous, organised and responsive. To optimise schedules, it is also important to know the products manufactured and the different lines on which they are produced.
On a day-to-day basis, which departments do you interact with to carry out your mission?
I work mainly with the Planning Manager, who gives me priorities in relation to deliveries to our customers. I also work with team leaders, workshop managers and the R&D department.
What do you like about your job and Tricoflex?
My job allows me to work autonomously, and I like that: I manage the schedule in my own way. As for Tricoflex, it's a very good company that takes good care of its employees.
What's more, the atmosphere within the team is very good, which is a plus.
Finally, can you tell us about a favorite hobby or passion that keeps you busy outside work?
I'm passionate about all sports.
I played in a football club for 20 years and was also a coach. Outside work, I've been freediving for three years.
CAP*: NVQ (National Vocational Qualification)
BEP*: BTEC (Business and Technology Education Council)
CBN* (Calculation of net need) : A management method for determining the resources and requirements needed to maintain costs and a stable production capacity.