Our Profiline Aqua Plus, Profiline Aqua Plus Soft and Profiline Aqua Extra Soft hoses are now certified KTW-BWGL for cold (23°C) and hot (60°C) water. This certification replaces KTW-, Coating and Lubricant Guidelines and was awarded by an accredited external laboratory, according to the 1+ system of the new German drinking water regulation.
Our range is certified by the Kiwa certification body and meets the requirements of the Federal Environment Agency (UBA) for drinking water.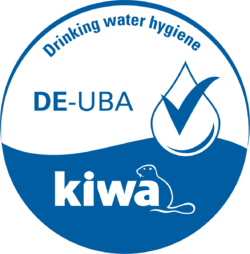 Our chemically inert Profiline Aqua hoses are ideally suited for the transfer of most food liquids, drinking water and a wide range of chemicals.
Discover our hoses for drinking water.
You can download the certifications below :